Pullman & Comley Participates in Colorful Bridgeport Beautification Project
Attorneys and staff from Pullman & Comley had the pleasure of volunteering at the Colorful Bridgeport public space beautification project, sponsored by the Bridgeport Downtown Special Services District. The team took part in the cleanup and new plantings on Main and Bank Streets. As a result of this collaborative project, downtown Bridgeport is now established as a stop on the Northeast Pollinator Pathway where wildlife pollination will enable local plants and food systems to thrive.
"As we walk around Downtown this summer to grab lunch, or shop at the Farmer's Market, we look forward to catching a glimpse of bees, butterflies, hummingbirds and other pollinating insects and wildlife, as a result of this rewarding project," said Kathleen Zancewicz, paralegal and member of Pullman & Comley's Community Outreach Committee.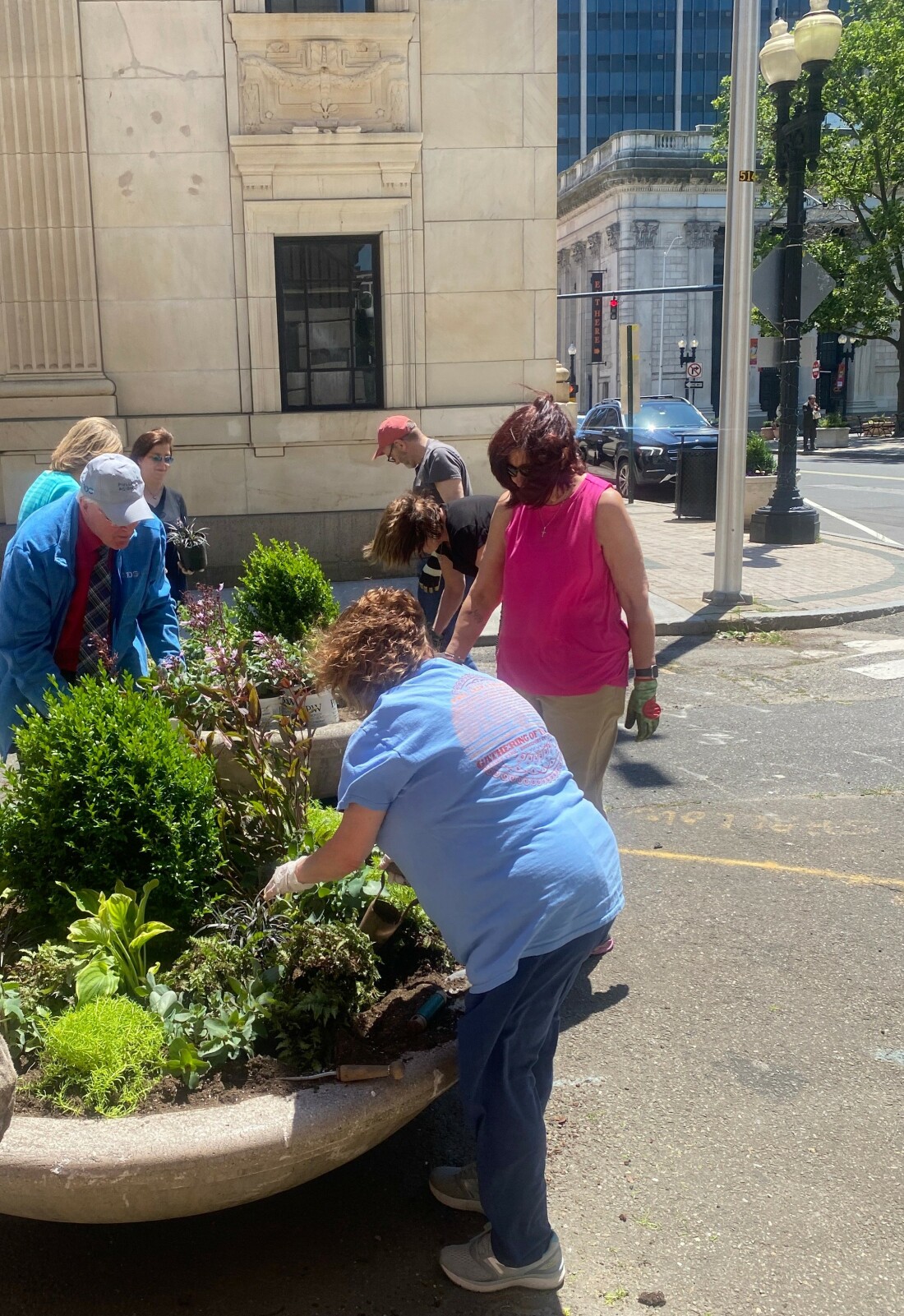 Read the full article here.