For more than 100 years, Pullman & Comley has earned a reputation as a leading provider of legal services, serving clients throughout Connecticut, the Northeast, and internationally.
We are close and trusted partners to our clients, committed to providing the highest levels of service and value through hard work, innovative thinking and delivering real results. We believe that when our clients are successful, we are successful.
Since 1919, our firm has continued to grow and adapt to meet our clients' changing needs, helping them to address the challenges and opportunities of every economy. We serve major financial institutions, public and private companies of all sizes, health care providers, service businesses, trade associations, manufacturers and emerging growth businesses in the alternative energy and information technology industries, as well as government entities, educational institutions, non-profit organizations and individuals.
With offices in Bridgeport, Hartford, Waterbury and Westport, Connecticut; Springfield, Massachusetts; White Plains, New York and Wakefield, Rhode Island, our firm is organized into practice sections that offer clients both depth of experience and the flexibility to team across disciplines for customized, solution-oriented service. In addition, because of our strong roots in Connecticut, we often collaborate with out-of-state law firms, serving as local counsel in corporate transactions and litigation matters. Our membership in the Law Firm Alliance, an international affiliation of law firms, gives our local clients the benefit of global reach.
Our reputation has been built by every member of our firm. We take great pride in working together to produce excellent results for our clients, and in contributing to the communities in which we live and work. Our culture of pulling together with our clients, through good times and bad, sets us apart from others in the profession.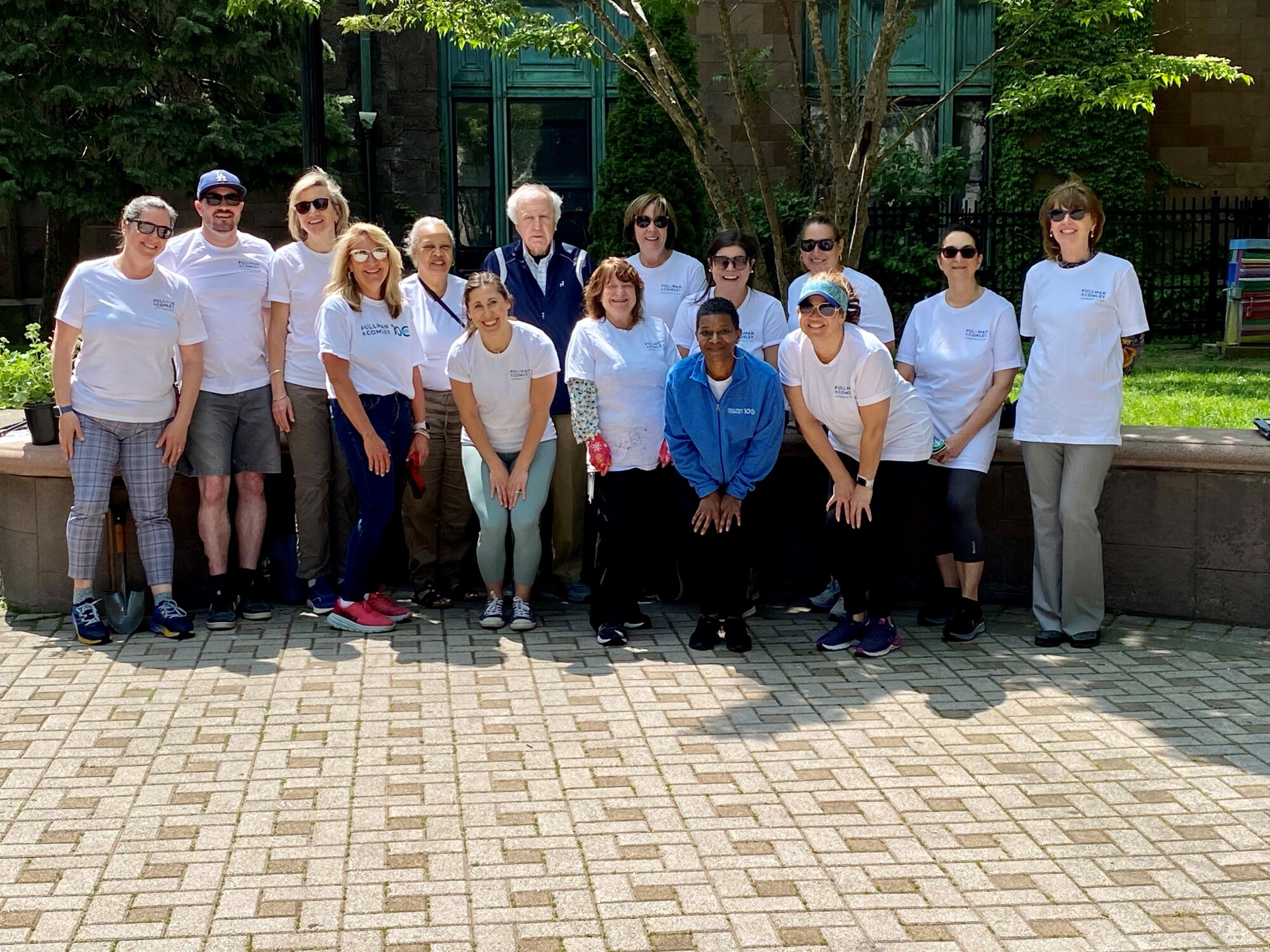 Pullman & Comley attorneys and staff volunteer at the Colorful Bridgeport Beautification Project, May 2023
Pulling Together. Succeeding Together.