Pullman & Comley's reputation in the legal community has been built by every member of our firm. Our attorneys, staff and business team take great pride in working together to produce excellent results for our clients, and in contributing to the communities where we live and work.
The satisfaction and longevity of our staff are a testament to our positive work environment and the fact that although our firm has grown substantially over the years, we have retained a sense of family. Our culture of teamwork and respect for one another, as both colleagues and friends, sets us apart and provides a strong foundation for continued growth and success.
We believe that an inclusive culture and a workforce that reflects our society's diversity enriches us with multiple perspectives and experiences, enhancing both our strategies for our clients and our contributions to the legal profession and the greater community. For more on our commitment to diversity, visit our Diversity & Inclusion page.
We invite you to learn more:
For more on our firm and how we work, view our annual report.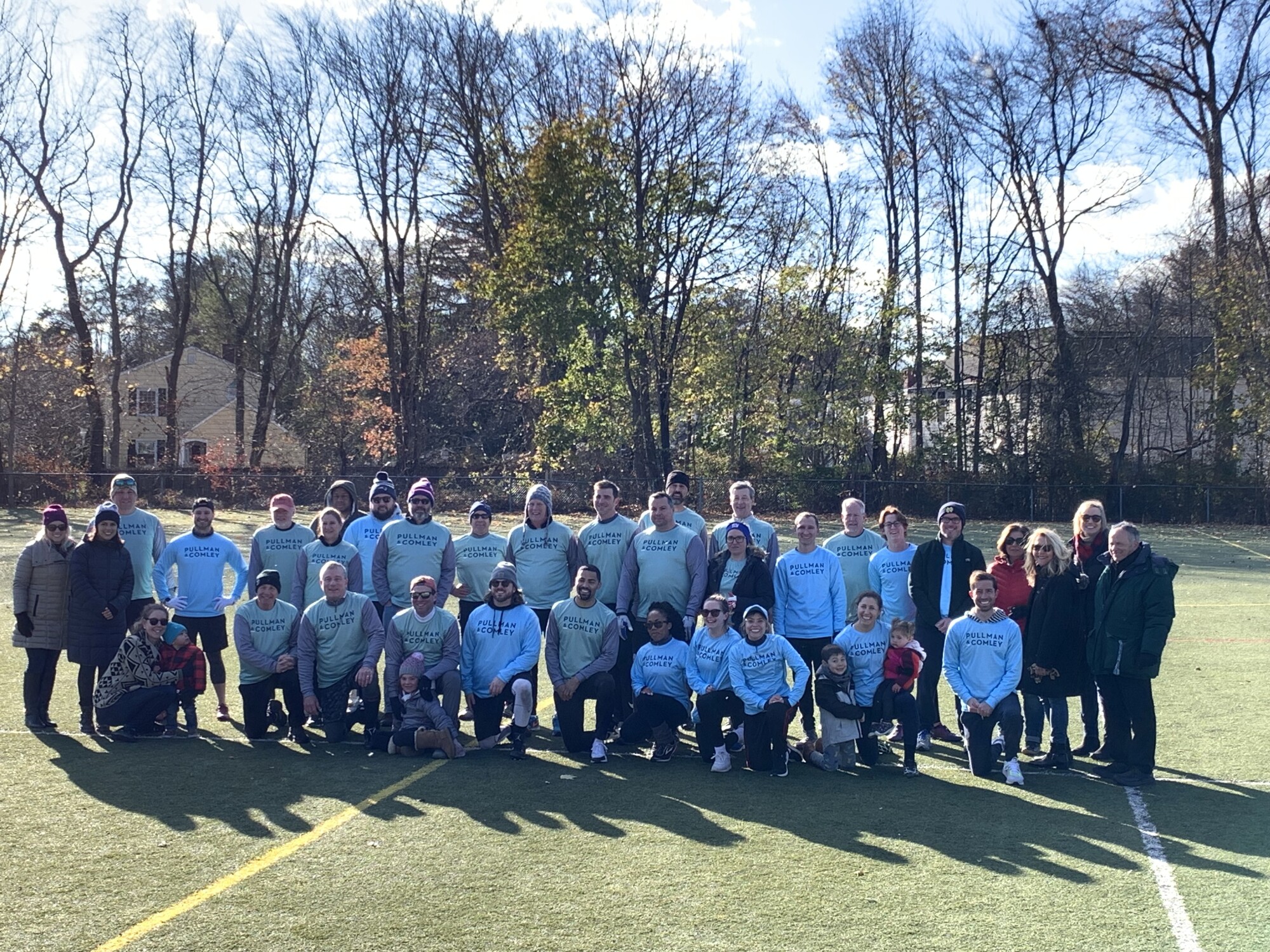 Pullman & Comley's 49th anniversary of the Animosity Bowl, a friendly Thanksgiving weekend football game between colleagues.
Equal Opportunity Employer
Pullman & Comley is an Equal Opportunity Employer. It is the policy of the firm, from recruitment through employment and promotion, to provide equal opportunity at all times without regard to race, religion, color, ancestry, genetic information, gender, sexual orientation, national origin, age, disability, marital status or gender identity and expression.