PRESS RELEASE: Pullman & Comley's Annual Women's Tea Highlights Work of Mercy Learning Center
FAIRFIELD, CT,: More than 150 women from Fairfield County gathered on the evening of May 22nd to celebrate Pullman & Comley's 2013 Women's Tea held at Fairfield University's Bellarmine Hall. Now in its 16th year, the event sponsored by Pullman & Comley's women attorneys provides an opportunity for women clients and friends of the firm to network while also supporting the work of a local charity.
This year's event highlighted the work of Mercy Learning Center of Bridgeport. Mercy Learning Center provides basic literacy and life-skills training to low income women in the greater Bridgeport area using a holistic approach within a compassionate, supportive environment. Since 1987, more than 8,000 women have been educated through the program. This year celebrated the first college graduate from the University of Bridgeport.
About Pullman & Comley:
Pullman & Comley, LLC provides a wide range of legal services to clients in the New England region, as well as throughout the United States and internationally. The firm's major practice areas include business organizations; environmental and land use; government finance; health care; labor, employment law and employee benefits; litigation; property valuation; real estate; regulatory, energy and telecommunications and trusts and estates. The firm has offices in Bridgeport, Hartford, Stamford, Waterbury and White Plains. For more information, please visit www.pullcom.com.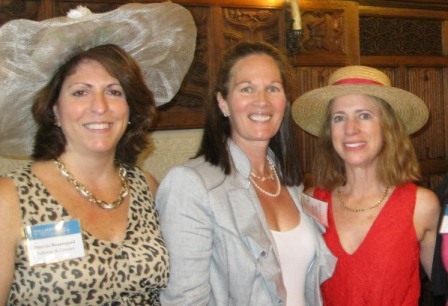 Pictured in photo, from left to right: Patricia Beauregard, partner, Pullman & Comley; Mary Loise Santacaterina, Development Director, Mercy Learning Center; and Nancy A.D. Hancock, partner, Pullman & Comley. Also in attendance from Mercy Learning Center were teachers Mary Beth Clayton and Jennifer Maloney.