PRESS RELEASE: Pullman & Comley Wears Red to Support American Heart Association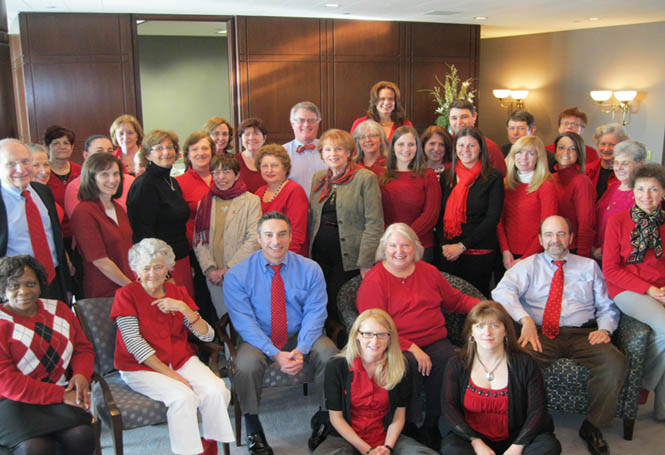 Bridgeport, Conn.: Employees at the law firm of Pullman & Comley, LLC wore red on February 3 as part of the National Wear Red Day celebration to benefit the American Heart Association (AHA). The event was designed to help raise awareness and funds to fight cardiovascular disease, the number one killer of women. Participants wear red, donate to the Go Red For Women® movement and receive a red dress pin. Funds raised through the Wear Red Day events help support the life-saving programs and research of the AHA.
Pictured are employees of the firm's Bridgeport office. Pullman & Comley attorneys Aimee Wood and Cara Ceraso, fourth and fifth from right, third row, are members of Go Red's Corporate Leadership Council.
For more information on the AHA's Go Red for Women, please visit www.goredforwomen.org.
Pullman & Comley, LLC provides a wide range of legal services to clients. The firm's major practice areas include corporate and business, environmental, health care, litigation, public and commercial finance, property valuation, real estate and trusts and estates. The firm has offices in Bridgeport, Hartford, Stamford, Waterbury and White Plains. For more information, please visit www.pullcom.com.