PRESS RELEASE: Pullman & Comley Hosts Annual Winter Party on January 30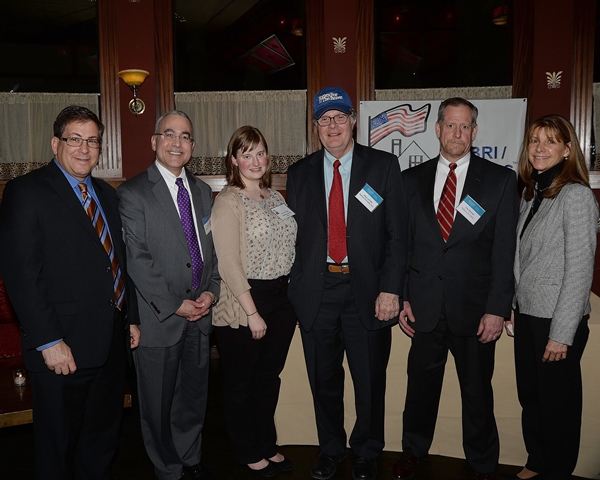 Pictured, left to right: Brad N. Mondschein and Gregory F. Servodidio, attorneys with Pullman & Comley; Olivia Ellwanger, program development associate, Homes for the Brave; Michael N. LaVelle, attorney with Pullman & Comley and board member, Homes for the Brave; Tim Shearin, chairman, Pullman & Comley; and Rose Ogrinc, board member, Homes for the Brave.
Pullman & Comley's annual Winter Party held January 30 at the Society Room in Hartford and was attended by more than 500 of the firm's clients and friends. This year's event highlighted the work of Homes for the Brave, an organization that provides safe housing, vocational training and job placement, mental health and addiction services, and life skill coaching to help veterans of our armed services leave homelessness behind.
About Pullman & Comley
With nearly 90 attorneys, Pullman & Comley, LLC is one of Connecticut's largest law firms and provides a wide range of legal services to clients in the New England region, as well as throughout the United States and internationally. In addition to School Law, the firm's major practice areas include business organizations and finance; labor, employment law and employee benefits; environmental and land use; government finance; health care; litigation; property valuation; real estate; regulatory, energy and telecommunications; and trusts and estates. The firm has offices in Bridgeport, Hartford, Stamford, Waterbury and White Plains. The firm is an active member of the Law Firm Alliance, an international affiliation of law firms. For more information, please visit www.pullcom.com.