WORKSHOP: Attorney Nancy A. D. Hancock Participated on Diversity Panel for the BRBC
Pullman & Comley Attorney Nancy A. D. Hancock, a member of the firm's Executive Committee, participated in a panel discussion for the Bridgeport Regional Business Council's workshop, "Building a Diverse, Equal and Empowered Workforce." The event took place on Thursday, October 13, 2016 at Housatonic Community College, and was designed to provide attendees with useful business tips for starting empowerment programs for their own workforce and assisting with development of leadership skills. Nancy provided insight on Pullman & Comley's Women's Leadership and Diversity and Inclusion Initiatives, which recognize and embrace diversity as a powerful tool in achieving business goals.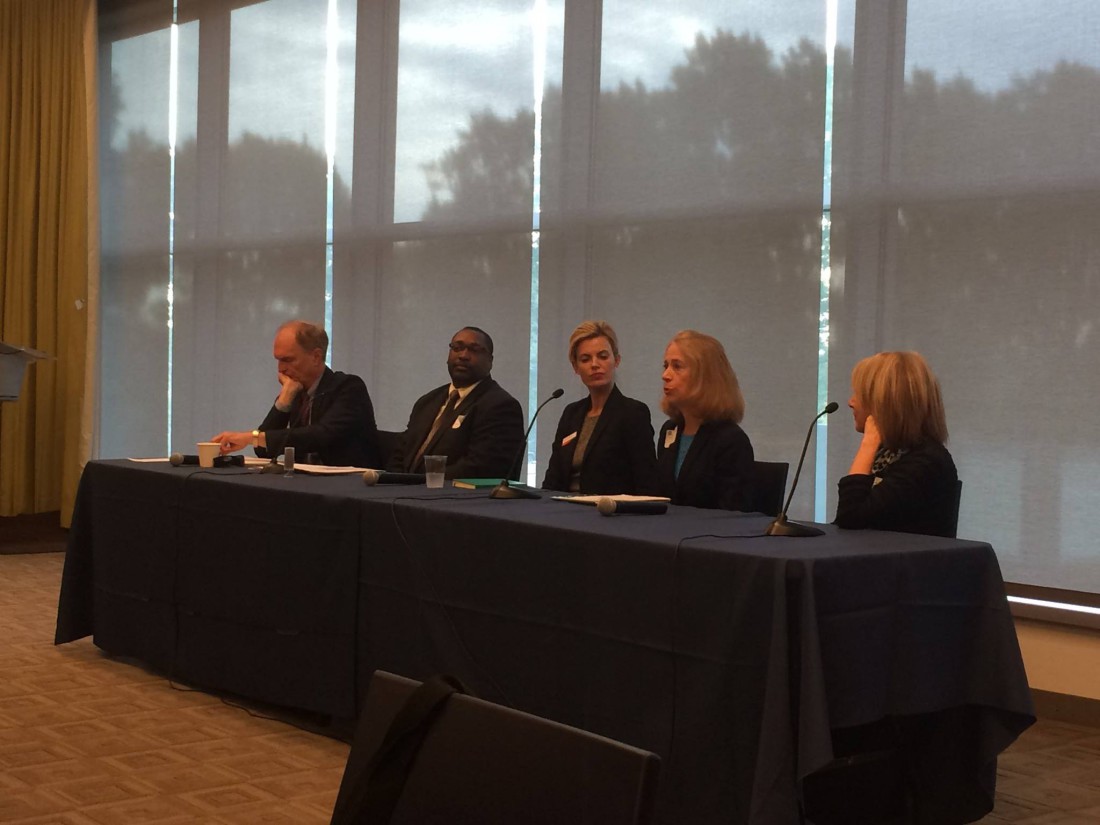 Panel participants included (pictured above, left to right): Joe Brennan (President & CEO, CBIA); Chuck Firlotte (President & CEO, Aquarion), Dr. Paul Broadie II (President, Housatonic Community College), Kathleen Flaherty (Director/Market Executive, Merrill Lynch), Bonnie Marcus (Founder, Women's Success Coaching), Attorney Nancy A. D. Hancock and Mary Beth Nelsen (Board Chair, Women's Leadership Council). (Photo courtesy of the BRBC and Maureen Funke, Gilbane Building Company).