In this Fall 2011 issue:
Hurricanes and Other Unforeseen Closures: Who Gets Paid?

Gender Identity and Expression Law

New Visa Application Procedure Requires Export Control Review

Congratulations to Jonathan B. Orleans!

Save the Date: Labor & Employment Law Seminar

The National Labor Relations Board Poster


Hurricanes and Other Unforeseen Closures: Who Gets Paid?
This year Connecticut has seen a hurricane and a minor earthquake, not to mention a couple of tornado touch-downs. Then there are the more ordinary storms and other unforeseen events, all which may result in a need to close some or all of the operations of your business, either before work starts or during the business day. When this occurs, which employees get paid and how much? The answer depends on several factors.
Exempt employees who are paid on a salary basis receive a uniform salary amount each week (one/fifty-second of their annual salary), as long as they work any part of the work week. Thus, salaried employees get their regular pay even if they don't work because of a business closure, as long as the closure does not exceed a week.
Non-exempt employees, who are paid on an hourly basis, are only paid for hours worked. If they are sent home early, they are only paid for the hours that they worked. If the workplace is closed and they do not work, the wage-hour laws do not require them to be paid. This is true even if they show up for work and are turned away, except for employees in certain industries subject to wage orders issued by the commissioner of labor.
Under state statute, the commissioner of labor has the authority to issue regulatory orders for certain industries. These orders, known as wage orders, deal with such issues as tips, commissions, definition of working time, deductions from pay, and not least, a guarantee of minimum daily early earnings for employees who report for duty by request or permission of the employer — in informal terms, "show-up pay." There are specific orders for four hours of show-up pay for beauty shops, laundry occupations, cleaning and dyeing occupations, and mercantile trades (basically, stores), and a minimum of two hours for restaurant and hotel restaurant occupations.
The key point in these regulations is that the employees report for duty by the request or permission of the employer. This presumably extends to employees who report in because of a regular schedule as well as employees who are called in. To avoid paying show-up pay, the employer must inform the employee that the business is closed, and that he/she should not report for duty.
Finally, there are the employees who cannot be put to work because their employer is closed, but who are not fully released either. Regulation defines working time to include a requirement of being on call for emergency service at a location designated by the employer, regardless of whether the employee is actually called in. This is known as "employed to be waiting," as opposed to waiting to be employed. It is not the same as being reachable. So employees who are told to wait in the parking lot until the workplace can open must be paid, while those merely told to be reachable by cell phone or other communication need not be paid.
Of course, even relatively simple rules can become complicated by circumstances, so it is prudent for employers to have a policy in place for emergencies, snowstorms, power outages and so on, and to communicate that policy to employees in advance.
For more information, please contact Michael N. LaVelle at 203.330.2112 or by email at mlavelle@pullcom.com.
Gender Identity and Expression Law
On October 1, 2011, Public Act 11-55 made "gender identity and expression" a protected class in Connecticut. That means that along with age, race, religion, national origin, sexual orientation, disability, color and other protected classes recognized under Connecticut law, one's right to identify with a certain gender — whether or not that gender was the one given at birth — is now protected by state law.
What is gender identity or expression? It is a "sincerely held" belief by the individual that his/her "core identity" is "different from that traditionally associated with the person's physiology or assigned sex at birth." The law provides for evidence of such identity (if requested) and that the gender identity or expression is "not being asserted for an improper purpose."
The new law now requires that all employers not discriminate against individuals who either choose, or medically alter their appearance, to express their identity in a certain fashion. The law requires employers to treat a transgender individual the same as any other employee — prohibiting discrimination and harassment against that individual in the same fashion that the law prohibits discrimination based on religion, color and the like. All employment notices, public contract terms, and fair housing rules need to be modified to add the term "gender identity and expression" as a protected class. There are certain exemptions from the scope of the law (namely, for religious and health care institutions).
On the one hand, Connecticut can be lauded for once again being in the vanguard of protecting individuals from discriminatory practices (Connecticut was one of the first states to protect individuals against disability discrimination). On the other hand, it seems unfortunate that the state must legislate such protections as opposed to leaving it up to individuals to respect one another's expression of identity.
We will leave you with this. If an employer has an employee who is undergoing a change of gender identity, it is prohibited from discriminating against that individual on the basis of his/her gender identity or expression. This includes equal access to the appropriate restroom before and then after the individual's gender is changed. Needless to say, your employment policies and procedures may have to be adjusted accordingly.
For more information, please contact Joshua A. Hawks-Ladds at 860.541.3306 or by email at jhawks-ladds@pullcom.com.
New Visa Application Procedure Requires Export Control Review When Hiring Foreign Workers
Effective in February 2011, the United States Citizenship and Immigration Service has begun to require every employer filing a visa petition for a foreign worker in certain categories, including H-1B and L-1, to certify that the employee will not have access to any export controlled technology on the job, or that the employer will not give the employee access to such technology unless the employer first obtains a license.
While it may come as a surprise to employers who have not had the issue brought to their attention so bluntly before, the underlying licensing requirement is not new. The "deemed export" rule has long provided that when technology is released to a foreign national within the United States, the release constitutes an "export" for purposes of the Export Administration Regulations and similar provisions of the International Traffic in Arms Regulations. What is new is the use of Form I-129, the visa petition for a temporary worker, as a compliance mechanism for the "deemed export" regulation, which forces even those employers not using export-controlled technology to demonstrate their compliance to the government.
The range of technologies that are export-controlled is not easily summarized, and can be surprising. Even outside of obvious industries such as arms manufacturing or nuclear energy, there are many "dual-use" technologies that are subject to export regulations because of their potential for sinister use in less well-known applications, such as some telecommunications and navigation equipment, computer security technologies and medical devices. The job functions that can carry "deemed export" access to such technologies can be similarly unexpected. An IT worker with incidental access to all of the data stored on his employer's computing network and a medical resident who conducts infectious disease research in addition to her patient care duties are just two problematic examples.
Because of the extensive and not always well understood scope of export-controlled technology, and the obvious risks arising from making a representation to the government about the issue, even businesses that have not encountered export control issues in the past may want to consider undertaking reviews of their operations to determine if they use export-controlled technology before filing new H-1B and L-1 visa petitions.
For more information, please contact Adam S. Mocciolo at 203.330.2128 or by email at amocciolo@pullcom.com.
Congratulations to Jonathan B. Orleans!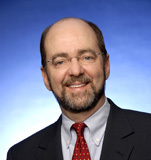 Pullman & Comley attorney Jonathan B. Orleans was named Best Lawyers' 2012 Employment Law - Management Lawyer of the Year in the Stamford, Connecticut area. Only a single lawyer in each specialty in each community is being honored as the "Lawyer of the Year." Best Lawyers compiles its lists of outstanding attorneys by conducting peer-review surveys. The current, 18th edition of The Best Lawyers in America (2012) is based on more than 3.9 million detailed evaluations of lawyers by other lawyers. For more information, visit www.bestlawyers.com.
Save the Date: Labor & Employment Law Seminar
Date: December 1, 2011
Time: 8:00 a.m. - 1:30 p.m. (includes breakfast and lunch)
Location: Doubletree Hilton, Norwalk, CT
Breakfast Speaker: Chris Bruhl, President and CEO, Business Council of Fairfield County
Keynote Speaker: Dennis Murphy, Deputy Commissioner, CT Department of Labor

Employers today are faced with the unenviable task of complying with increasingly complicated and interconnected laws that can confuse even the most well-versed professional or seasoned executive. Pullman & Comley's Labor & Employment Law Section presents a program to cut through the complexities and address real-world issues that businesses in Connecticut face today. We will bring you up-to-date on the latest changes from courts, legislatures and agencies and provide insights into the impact of these laws on your business. Ultimately, attendees will be provided with useful and practical strategies to bring back to their organizations to implement necessary changes.

This seminar is targeted to senior management/business owners, general counsel, and HR professionals. If you would like to receive more information about this event, please send your contact information to seminar@pullcom.com.
The National Labor Relations Board Poster
The National Labor Relations Board has issued a final rule that will require most private-sector employers to display a poster informing workers of their rights -- including the right to organize and form a union -- under the National Labor Relations Act (NLRA). A copy of the poster can be downloaded at http://www.nlrb.gov/poster. The rule is currently scheduled to take effect as of January 31, 2012 and will exclude small employers who conduct less than $50,000 in business across state lines.
_____________________________________________________
©2011 Pullman & Comley, LLC. All Rights Reserved.
Back to Top