A Conversation with Connecticut's New Insurance Commissioner Thomas B. Leonardi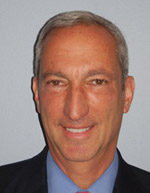 Thomas B. Leonardi was appointed Insurance Commissioner by Governor Dannel P. Malloy on February 4, 2011. Prior to his appointment, Commissioner Leonardi served as chairman and CEO of Northington Partners, Inc., an insurance specialty venture capital and investment banking firm founded in 1989 and based in Avon, Connecticut. In that role, he provided strategic, investment, capital raising and financial advisory services to a number of insurance companies. Commissioner Leonardi also has advised managements and boards of directors of companies specializing in property casualty reinsurance, workers compensation, alternative risk reinsurance and medical malpractice insurance, among other issues.
Pullman & Comley attorneys Edward P. McCreery and Jessica Slippen, members of the firm's Insurance Law practice group, recently met with Commissioner Leonardi to discuss his planned initiatives for the Insurance Department.
Technical Upgrades
Commissioner Leonardi opened the discussion by describing a number of technical upgrades that have been implemented. He and the Insurance Department staff are very excited about the department's recently revamped website, http://www.ct.gov/cid/site/default.asp, which went live on July 1, 2011. The new website follows the format being implemented by all departments statewide. One of the most significant changes, Commissioner Leonardi said, is the automated licensing program. Effective August 1, 2011, applications for licensing will be accepted and processed only through the Insurance Department's online service. This allows both individuals and business entities to review, change, or renew licensing information using the department's automated system.
"It's our hope that the new website – and the continued upgrades that will be implemented over the ensuing years – will make the site a more valuable tool for both insurers and policyholders," he said.
Legislative Agenda
Commissioner Leonardi is extremely pleased with his department's recent legislative successes. In 2011, the long awaited Bail Bond Reform Bill passed, giving the Insurance Department greater regulatory authority over the 459 bail bond agents and 133 bail bond agencies operating in the state, and providing it with a funding mechanism to audit those businesses. In addition, new legislation has been passed to ensure Connecticut's compliance with PPACA (the Patient Protection and Affordable Care Act) and the Dodd Frank Bill.
Title Insurance Reinsurance

A key issue for the department is title insurance company reinsurance. At present, title insurance companies are restricted to obtaining reinsurance only from other title insurance companies. The constriction of the title insurance market, however, has made procurement of reinsurance difficult for title insurance companies. In response, the department worked to gain passage of legislation that will, under certain circumstances, allow a title insurance company permission to reinsure some of its risks with a non-title insurance company.

Model Holding Company Act

Looking forward, the department is also considering proposals recommended by the National Association of Insurance Commissioners (NAIC) for a model Holding Company Act that would result in a sharing of regulatory information among states and countries where the affiliates of an insurer conduct business, ideally with the parent company's central place of business designated as the lead regulatory authority.

According to the commissioner, "The model Holding Company Act would allow everyone to come to the table together, share information in a unique way, and would inevitably lead to more collaboration and cooperation in the insurance market."

Attracting Foreign Reinsurers to Connecticut

Recently, some states have started to make it easier for foreign reinsurers to do business. The old rule that foreign reinsurers would have to post 100 percent of the collateral to back up their reserves in a U.S. account is no longer the case in states like Florida, New York and Indiana. The NAIC's proposed model Act would allow states to foster a viable reinsurance market, while at the same time ensuring that the reinsurers are adequately capitalized. Moving forward, Connecticut will have to balance its need to stay competitive with other states with the need to protect consumer interests, the commissioner said.

Connecticut's Market for Captive Insurance Companies

The commissioner is also taking a close look at the captive insurance market. Vermont's significant success in attracting captive insurers (insurance companies that are owned by and insure the risks of one company or group of business associates) has gained the interest of Governor Malloy and other lawmakers. While Commissioner Leonardi is currently exploring ways in which Connecticut can increase the number of state based captives, he recognizes that it has taken Vermont twenty years to reach its current level of success, and that any effort by Connecticut would not produce results overnight.

"To be attractive to captive insurance companies, the state and its Insurance Department must have flexibility to set the reserve requirements of the captives based upon their performance," the commissioner noted. "Connecticut does not want just any captives, but only those that are well-managed and well-capitalized."

Some states (other than Vermont) have simply opened their doors to captives without focusing on their capitalization, leading many captives to be established in a precarious financial status. The Commissioner hopes that by working hand-in-hand with Commissioner Catherine Smith of the Department of Economic and Community Development and the state's Insurance and Financial Services Cluster, Connecticut can enhance captive recruiting in the future.
In closing, the commissioner noted that the insurance industry is one of Connecticut's greatest strengths, and he is committed to maintaining its health.
"Although Connecticut is still number one in the nation in terms of gross premiums written by companies, it has lost many insurance-related jobs over the last couple of decades," Commissioner Leonardi said. "While my number one mission is to serve Connecticut's consumers, I also want to focus on keeping the insurance industry a viable and competitive industry in the state."
For more information, contact Edward P. McCreery at 203-330-2216 or emccreery@pullcom.com.
Back to Top