Business Owner's Guide to Survival, Growth and Wealth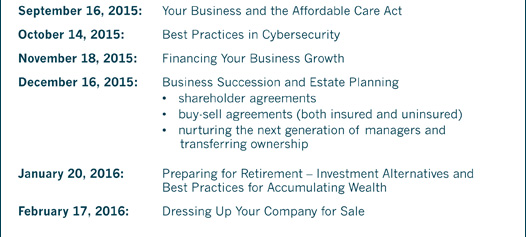 This email is intended for educational and informational purposes only. Readers are advised to seek appropriate professional consultation before acting on any matters in this update. This report may be considered advertising. Prior results do not guarantee a similar outcome. Copyright 2015 Pullman and Comley, LLC. All Rights Reserved.

If you wish to unsubscribe, please click here.