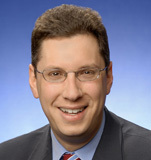 Daniel A. Schwartz has extensive trial and litigation experience in both the federal and state courts in a variety of areas, including commercial litigation and trade secret enforcement. He also represents employers in various employment law matters such as employment discrimination, restrictive covenants, human resources, retaliation and whistle blowing, and wage and hour issues.

Dan represents companies in disputes related to contracts and other commercial matters, and advises employers on topics such as voluntary and involuntary reductions in force, employee investigations, restrictive covenants and trade secrets, benefits, wage and hour laws, hiring and termination, employment handbooks and policies, family and medical leave, and responding to government audits. He represents employers in federal and state courts and before administrative agencies, such as the Connecticut Commission on Human Rights and Opportunities, defending claims of wrongful termination, civil rights violations, employment discrimination and employee benefits litigation under the Employee Retirement Income Security Act of 1974 (ERISA). In addition, he provides timely and practical advice on ways to minimize the risk of litigation and how to respond to any lawsuits or complaints that may arise.

Prior to joining Pullman & Comley, Dan served as a member of a large national firm, where he worked on labor & employment and commercial litigation matters and as counsel to a large Connecticut-based firm. In 1999, he served as sole in-house employment counsel for a major international manufacturing company during a year-long assignment.

Dan is the author of the independent Connecticut Employment Law Blog, one of the most widely-read blogs of its kind in the nation. The blog discusses new and noteworthy events in labor and employment law on a daily basis. In 2009, 2010 and 2011, the ABA Journal named it one of the top 100 blogs produced by lawyers (the "Blawg 100").

Dan is a frequent presenter on a wide range of employment law and commercial litigation topics, and has been interviewed by newspapers, radio and television programs and legal blogs on employment law topics. He recently published a chapter on social media and human resources issues in Think Before You Click: Strategies for Managing Social Media in the Workplace (Thompson Publishing, 2011).
Representative Experience
Represented employers in appeals to state and federal courts, where he has argued cases before the U.S. Court of Appeals for the Second, and Sixth Circuits
Represented employers in preliminary injunction hearings as well in actions to enforce non-compete agreements and other restrictive covenants
Successfully defended a large international manufacturer in a race-discrimination claim tried to a jury verdict in federal court, and another claim tried to a judge
Successfully defended a major manufacturer in a multi-plaintiff ERISA matter by obtaining summary judgment for the client
Represented a Connecticut town in state court appeal, which ultimately set the parameters for the application of the attorney-client privilege involving town investigations
Professional Affiliations
American Bar Association - Labor and Employment Section; Young Lawyers Division (Director, 2005-2006 and Liaison to Labor & Employment Section, 2003-2006); Standing Committee on Technology and Information Systems from 2009-2012; chair, Litigation Section "Social Media" Subcommittee
American Bar Association House of Delegates - Connecticut Delegate since 2006; Technology and Communications Committee, 2010-2011
Connecticut Bar Association - Labor & Employment Section (assistant secretary - treasurer, 2005-2006); Young Lawyers Section (chair, 2004-2005); chair, Future of the Connecticut Bar Association Task Force
New York State Bar Association
Honors & Awards
Listed in Chambers USA, America's Leading Lawyers to Businesses in the area of labor and employment
Selected to the Connecticut Super Lawyers list in 2011 and 2012 in the area of employment and labor
"40 under 40" Award from the Hartford Business Journal, July 2010
In 2009, named by the ABA Journal as one of only 50 "Legal Rebels" nationwide - attorneys who are bringing innovation and new ideas to the legal profession
Listed in The Best Lawyers in America in the areas of employment law - management and labor law - management since 2006
Named one of the "Top 25 Online Voices in Employment Law" by HR Examiner, 2012
Recipient of "Fastcase 50" award by Fastcase, recognizing the top 50 innovators, visionaries and leaders in the legal field, 2012
Listed as a "Top Lawyer" in Hartford Magazine in the areas of employment/labor and litigation, April 2010; July 2012
Finalist in the American Bar Association's Outstanding Young Lawyer of the Year Award, 2008
Recipient of the "Star of the Year" award from the American Bar Association's Young Lawyers Division, 2007
Named as a "New Leader of the Law" by the Connecticut Law Tribune, 2003