Recognition
Pullman & Comley, LLC is frequently recognized for achievements in the legal profession. Several professional publications consistently rank our attorneys as leaders in their fields, including the following: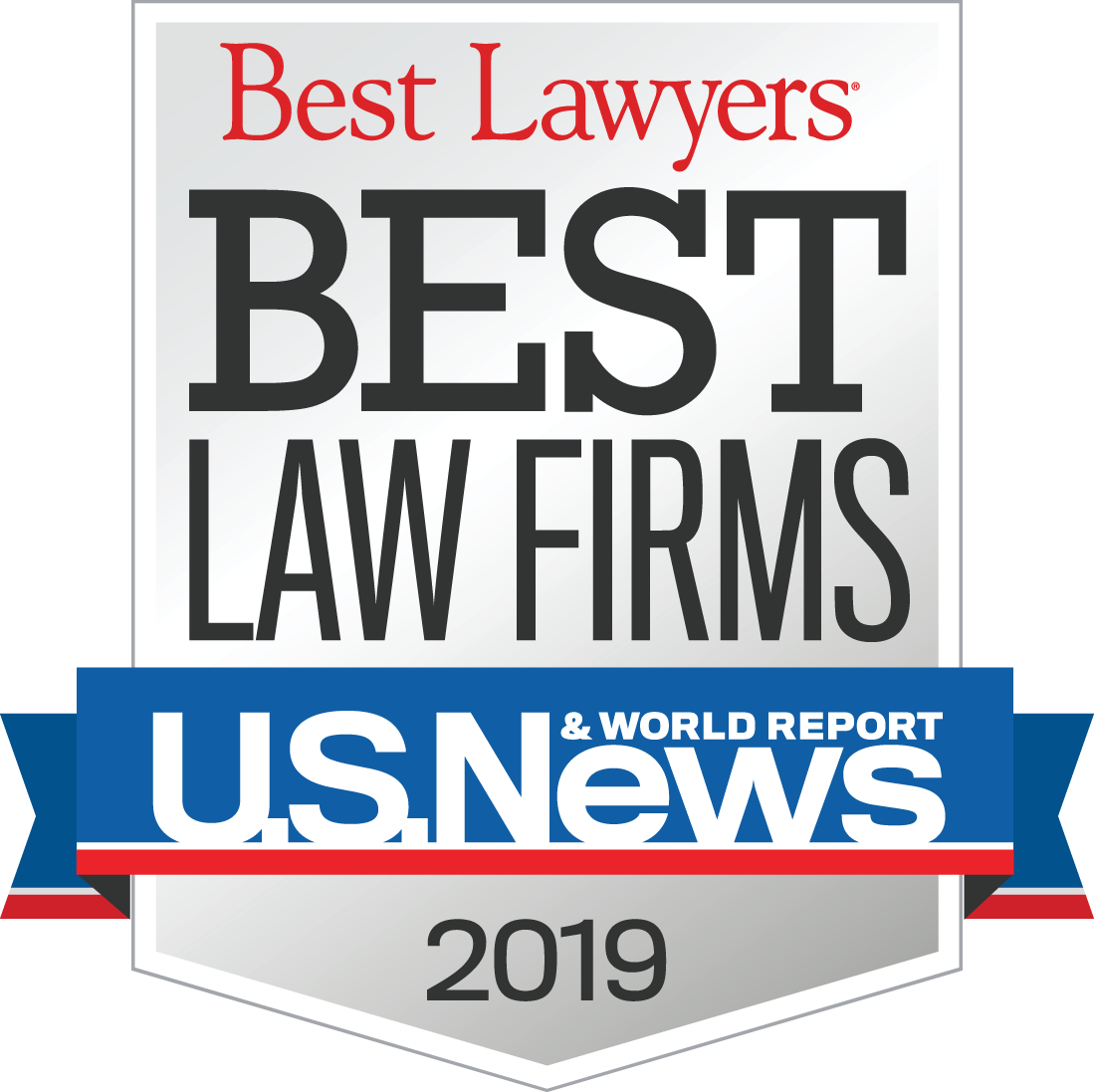 The Best Lawyers in America 2018. Thirty-four of our attorneys were selected by their peers for inclusion in the legal referral guide. For more information, click here.
In addition, seventeen Pullman & Comley practice areas earned Tier 1 rankings on the 2018 edition of U.S. News & World Report's– Best Lawyers "Best Law Firms" list in the Hartford and Stamford metropolitan areas. For more information, click here.
Chambers USA 2016, the leading guide to the legal profession serving businesses, recognized 15 individual attorneys and the practice areas of Corporate/M&A, Environment, Health Care, Labor and Employment, General Commercial Litigation and Real Estate. For more information, click here.
Super Lawyers 2017. Twenty-eight of our attorneys were selected to the Connecticut Super Lawyers and nine to the Rising Stars list in 2017. For more information, click here.
Awards and Recognition
Individual Attorneys
Thomas F. Maxwell Honored By The Connecticut Defense Lawyers Association
Jessica Grossarth Kennedy recognized by the Fairfield County Business Journal and named a 2017 "Champion of Diversity" for her contributions fostering a greater understanding of diversity in the business environment.
Jill D. Bicks Named a Member of the Firm
Michael N. LaVelle Recipient of the JD Supra Readers' Choice Award 2017
Jonathan A. Kaplan Named a Member of the Firm
Frederic L. Klein named 2016 Recipient of Science, Technology, Engineering & Math (STEM) Award from the Boy Scouts of America, Connecticut Yankee Council
Retired Judge Lynda B. Munro and Retired Judge Robert L. Holzberg received "The 2016 Best Individual Mediator and Arbitrator Reader's Choice Awards" from The Connecticut Law Tribune.
Nancy A. D. Hancock Receives "2016 Women of Fire" Award
Pullman Attorney Steven J. Stafstrom, Jr. Named Bridgeport Regional Business Council Impact Legislator of the Year
Pullman & Comley Attorney Michael N. LaVelle Receives Evelyn M. Kennedy Award for Service to Persons with Disabilities
Pullman & Comley Attorney Jonathan B. Orleans Receives Connecticut Law Tribune Professional Excellence Award
Pullman & Comley Names Timothy G. Ronan as Chair of Litigation Department
Michael J. Andreana Receives Connecticut Economic Development Association's Member of the Year Award
Chairman James T. Shearin and Executive Committee member Lee D. Hoffman Receive Connecticut Law Tribune's Professional Excellence Awards
Diane W. Whitney Receives "2015 Women Of Fire" Award
Adam S. Mocciolo Named a Member of The Firm
Retired Superior Court Judge Lynda B. Munro Joins Pullman & Comley's Alternative Dispute Resolution Practice
The George W. Crawford Black Bar Association Appoints Erick A. Russell to Serve on its Board of Directors
George J. Kasper Appointed to Serve on Newly-Created Connecticut Retirement Security Board
Marcy Tench Stovall Appointed Chair of Connecticut Bar Association Standing Committee on Professional Ethics
Alan J. Sobol To Serve As Chairman of Two Distinguished Connecticut Legal Associations on Criminal Justice
Brad Mondschein Receives 2014 Volunteer of The Year Award From Jewish Federation of Greater Hartford