Favorable Outcome In International Abduction Case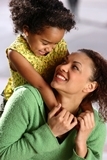 In September of 2007 a mother and three children left Italy to escape an abusive home, settling in the greater Hartford area where other members of their family live. More than a year later, the father, still in Italy, filed a petition under the Hague Convention on the Civil Aspects of International Child Abduction to compel the return of the children to Italy where an Italian court would decide their custody issues. Pullman attorneys became involved in the matter through Greater Hartford Legal Aid, where the mother turned for help, and assumed responsibility for the matter.
After complicated pre-trial procedures, including depositions conducted via Skype of witnesses in Italy, the matter went to trial in District Court in New Haven, resulting in a victory for our client in the spring of 2013. In the intervening years, she and the children have obtained visas allowing them to remain here and apply for citizenship in the summer of 2014. The children, who spoke no English when they arrived, are honor students and our client, who has an undergraduate law degree from Albania, is now a student at the University of Connecticut School of Law.