Inverse Condemnation Claim Succeeds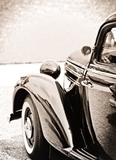 Several years ago a Connecticut city used eminent domain to take land which contained a large parking lot. The parking lot provided all of the off-street parking to the mixed-use building it served. As a result of the loss of parking, the building lost most of its tenants and fell out of zoning compliance. All efforts to reach an agreement with the city to remedy these problems failed. The building owner retained our Property Valuation Department to commence an inverse condemnation action against the city, claiming that the city's actions damaged the office building when it removed its parking.
After years of litigation, a judgment well in excess of $1 million was recovered against the city in the Stamford Superior Court. The result was obtained on appeal by the Supreme Court. The firm's success is an example of the creative and cutting edge legal work performed by our property valuation attorneys.