A Leader in Renewable Energy Projects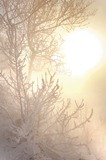 Pullman & Comley attorneys continue to be at the forefront of developments in renewable energy, including solar installations, hydro-electric and fuel cell development, and developers and property owners turn to us to assist them in all aspects of renewable energy development, from structuring the overall development to permitting, drafting and negotiating power purchase agreements and structuring financing to get projects operational.
One noteworthy example from 2013 is our representation of Greenskies Renewable Energy LLC and its affiliates in their acquisition of approximately 43 acres of land in East Lyme, Connecticut and the permitting as well as construction financing of $14.75 million to finance the installation of more than 16,000 solar panels and sell the electricity generated directly to the utility companies. These panels will generate five mega-watts of electricity, enough to power more than 1,600 residential homes.
When initiated, this project was one of two projects in state that were done in partnership with the Connecticut Department of Energy and Environmental Protection and today is one of the largest solar panel installations in the Northeast.
"The renewable energy industry is constantly evolving and Pullman & Comley has proven to be an industry leader in the legal sector, time and time again. Greenskies is proud to call P&C a trusted partner and we look forward to continuing our relationship in the coming years."
-- Andrew Chester, Vice President and Owner, Greenskies Renewable Energy, LLC