Saving a High School Building Project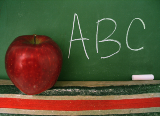 Recently, Connecticut Regional School District No. 14 believed it had finally passed via a referendum vote, a building project that would allow for a much-needed and long-awaited substantial renovation of its high school. Unfortunately, there were claims that the referendum process was invalid due to a minor procedural error, and opponents of the project sought to use this error to keep it from proceeding.
Pullman & Comley attorneys demonstrated to a Connecticut Superior Court judge that the failure to strictly comply with all procedural requirements (specifically, a failure to fully comply with a back of the newspaper "legal notice" requirement) would not serve to invalidate the referendum results, especially because the violations were not substantial and where there was no indication that they affected the outcome of the referendum.
In December, our attorneys won this case of first impression by convincing the judge that the Connecticut case law governing elections should determine this building referendum matter, not the stricter laws regulating zoning matters. We are continuing to work with the School District to ward off all remaining legal challenges so that the school project can become a reality in the near future.