Transfer of Trust Benefits Trustee and Entire Town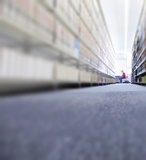 Institutional trustees often turn to our Trusts and Estates practice for creative answers on how trust beneficiaries can mutually benefit from a property placed in a trust. Recently, our attorneys devised a clever solution for a trust that was established nearly 100 years ago.

In what seemed like a good idea at that time, a trust was created in the early 20th century by a generous donor to own, manage and administer a private library in a Connecticut town. In 2013, we helped develop a strategy under the terms of the trust that enabled the trustee to transfer ownership of the library to the town with the approval of the local probate court and Connecticut Attorney General's office. This benefitted the trust (which would have found it difficult to continue to manage the library over the long term) and allowed the town, which had been partially funding the library, to establish a unified library system with improved cost efficiencies. By encouraging cooperation between the trustee and the town, we helped improve the long term future of the library.