Increasing the Accessibility and Value of Health Care Services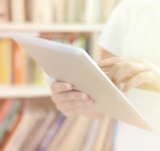 As the surge of new hospital mergers and acquisitions sweeps the country, Pullman & Comley's Health Care practice was busy working on the latest integrations in Connecticut. Following almost two years of work and after gaining approval from the United States Department of Justice, the Connecticut Attorney General and the Connecticut Office of Health Care Access, we successfully closed the affiliation of Norwalk Health Services Corporation, the parent of Norwalk Hospital, and Western Connecticut Health Network, the parent of Danbury Hospital and New Milford Hospital. This project also involved the efforts of attorneys from other practices in the firm, including employee benefits, labor and employment, real estate, corporate, tax, environmental, and municipal finance, among others.

In addition to closing several significant transactions in 2013 including an ambulatory surgery center, the acquisition of several primary care practices, and the establishment of a new cancer center, the firm handled a number of regulatory issues involving the Stark Law, the Anti-Kickback Statute and the Health Insurance Portability and Accountability Act ("HIPAA").