Mechanics & Farmers Redevelopment Adds to Bridgeport's Renaissance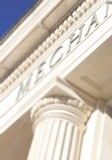 An interdisciplinary team consisting of our government finance and real estate departments represented Forstone Capital in the renovation of the historic Mechanics & Farmers building, adjacent to the firm's offices on Main Street in Bridgeport. This complex transaction was financed with the sale of federal and state historic tax credits; a construction/ term loan from Webster Bank; an affordable housing loan from the state Department of Economic and Community Development and local and state brownfields loans.

The completion of the project required a team effort, which included closing the tax credit piece, securing state financing for the project, closing the construction and local brownfields loans, negotiating the construction contract, and convincing Bridgeport's Planning and Zoning Commission that current residential parking requirements were inapplicable because the building pre-dated zoning. Within a year, the building will be home to the Fletcher Thompson architectural firm and a upscale deli on the first floor and thirty affordable one-bedroom rental apartments upstairs.