Reed Elementary School: A Catalyst for Revitalization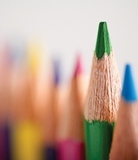 With the assistance of Pullman & Comley's environmentaland real estate attorneys, the City of Waterbury has transformed a blighted area comprised of brownfields and abandoned dwellings into a new primary school (K-8) which also serves as a community resource for inner-city residents of Waterbury. For more than five years, our attorneys have been involved in many aspects of the project including the acquisition of dozens of properties, the investigation and remediation of many contaminated parcels, land use approvals with state and local agencies and permitting with the Army Corps of Engineers.
From the outset, firm attorneys met with municipal officials, the design and development team and neighborhood representatives to develop a project plan that would create an aesthetically pleasing and highly functional school which would serve as the centerpiece for further neighborhood development in Waterbury's North End. More importantly, all stakeholders insisted that the school site comply with federal and state environmental laws and be safe for use by students, teachers and community residents.
To that end, firm attorneys worked closely with the City's environmental consultants as well as federal and state regulators to develop many creative and cost-effective solutions to the site's environmental issues. Likewise, our attorneys coordinated their environmental efforts with the construction contractors and as a result, the school opened on time.
"Reed Elementary School is an important asset for Waterbury. Serving the educational and social needs for 350 students, the school also serves as the catalyst for revitalization of an inner-city neighborhood."
Neil O'Leary, Mayor of Waterbury