Accelerating Business Growth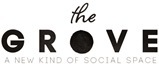 Providing Needed Guidance to Entrepreneurs and Startups
Pullman & Comley is participating in a number of endeavors to help Connecticut entrepreneurs and startups launch and build new businesses, including:
Assisting entrepreneurs who participate in the programs offered by reSET, a nonprofit, Hartford-based organization that supports emerging businesses in creating innovative, market-based solutions to community challenges. Our Business and Finance attorneys provide office hours to start ups, assist them with their legal questions, and provide direction on how to obtain additional resources necessary to grow their businesses and extend their market reach.
Co-working at The Grove, a collaborative work space environment on Chapel Street in downtown New Haven. Our space at The Grove has proved invaluable in creating connections with entrepreneurs and professionals from numerous industries, and together with an active membership in the Greater New Haven Chamber of Commerce and the New Haven Manufacturers Association, is enabling us to expand our presence in the vibrant New Haven business community.
Taking a leadership role in Innovation Destination: Hartford, a website that has become a go-to resource for entrepreneurs throughout Greater Hartford and the State of Connecticut. Our attorneys participated in a work group organized by the MetroHartford Alliance that has been instrumental in connecting the many incubators in the region with necessary resources, ranging from legal advice to guidance on obtaining capital investment.